Make a Difference Day
2021-22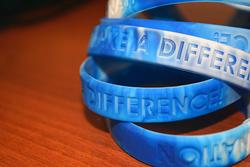 We are unable to hold our traditional Make a Difference Day activities in the community this year due to the continuing COVID-19 pandemic. Instead, our schools will hold collection drives the week of October 18. We invite everyone to participate and help us make a difference in our community. Here are the schools' plans - some have more information in a link:
Big Flats – Rescue Pups Animal Shelter
Center Street – Making Blankets for Local Animal Shelters
Gardner Road – Boxed Food Domino Rally
Ridge Road – Rescue Pups Animal Shelter
Intermediate School – Socktober Sock Drive for Area Shelters
Middle School – Collecting Donations for Trick or Treat for UNICEF
High School – Making Cards for First Responders
Questions? Contact your school or email us at hcsdinfo@horseheadsdistrict.com. Thank you for helping us make a difference!