Please click the link below for a letter from Superintendent Tom Douglas regarding the appointment of the temporary principal at Horseheads High School. This letter has also been sent by email to district parents/ guardians. Thank you.
Read more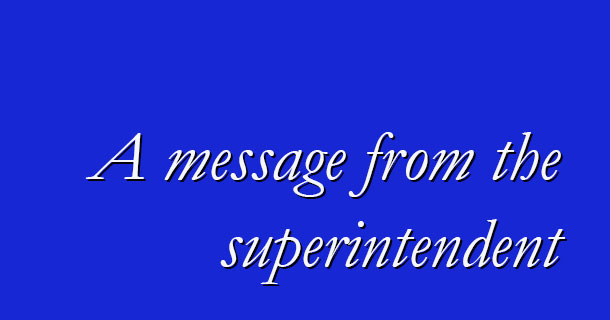 A message from the superintendent
Please click the link below for a message from Superintendent Tom Douglas regarding changes to the High School administration for 2019-20.
Read more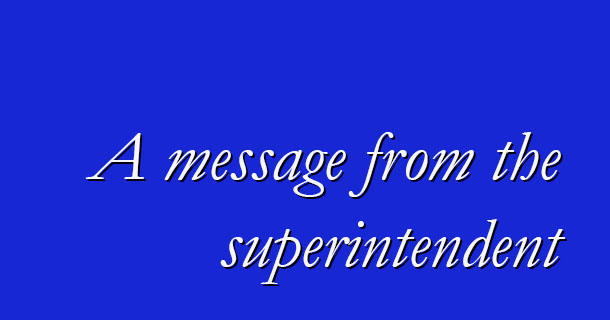 2019 Varsity H Camps
Click the link below to view our 2019 Varsity H Sports Camp schedule.
Visit website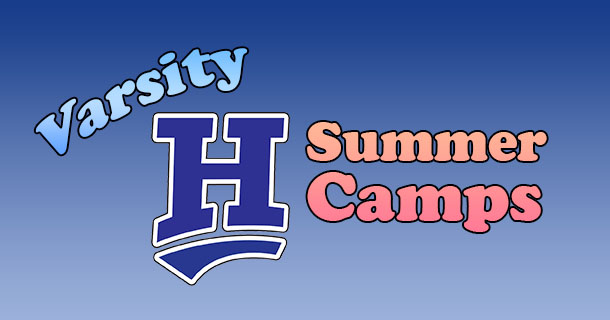 Five chosen for Top Drawer 24
We congratulate our student-athletes chosen to be part of The Odessa File's Top Drawer 24: Skyler Roberts, Jillian Casey, Mike Limoncelli, Kendal Cook, and Chloe Peterson. #raiderpride.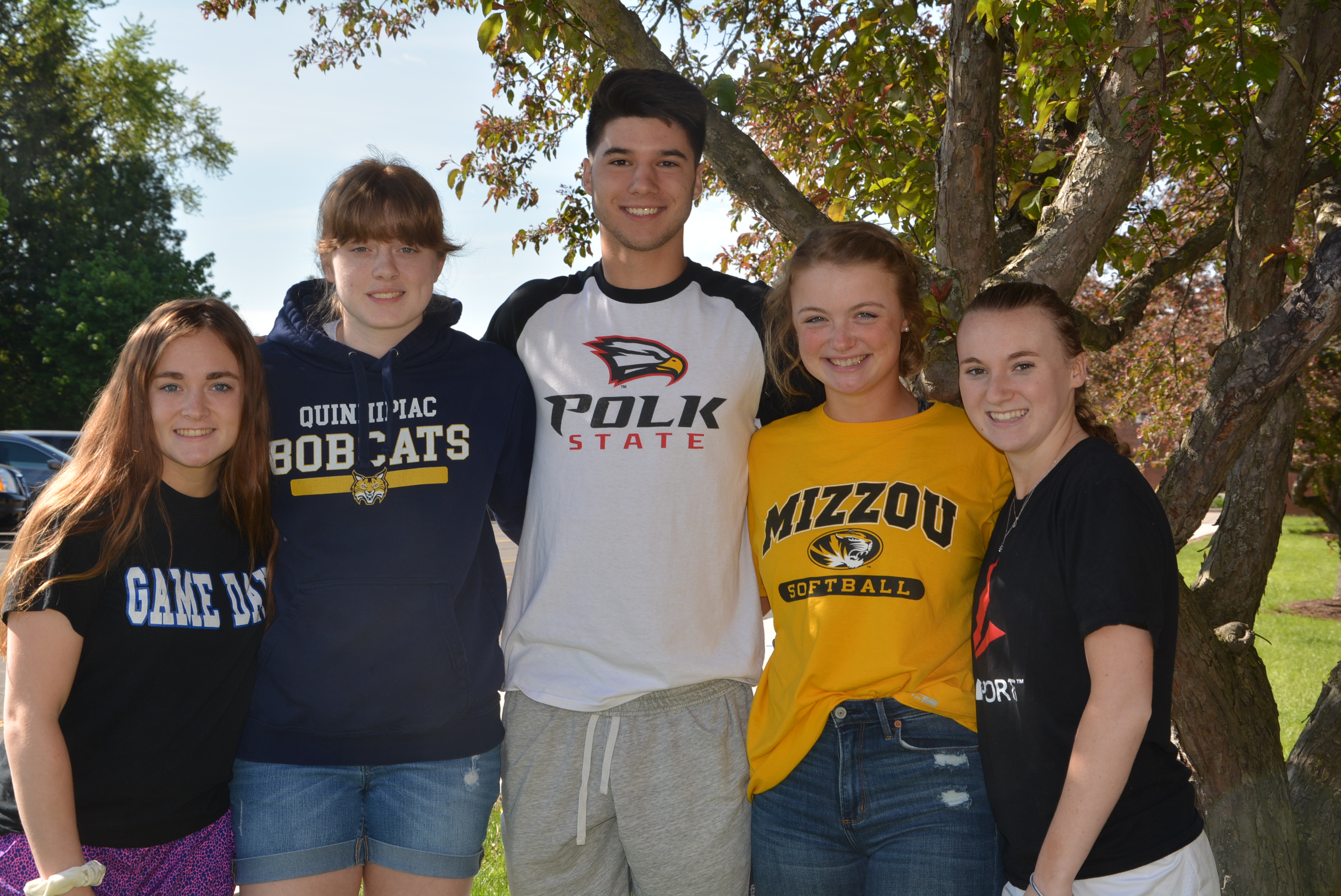 Freshman Caitlyn O'Dell wins Cornell competition
Congratulations to freshman Caitlyn O'Dell on winning first place in the LIVES Challenge, sponsored by the Cornell U chapter of Engineers for a Sustainable World. Caitlyn chose the High School for her project, which challenged students in grades 9-12 to come up with a design and analysis to improve energy efficiency in a specific building. #raiderpride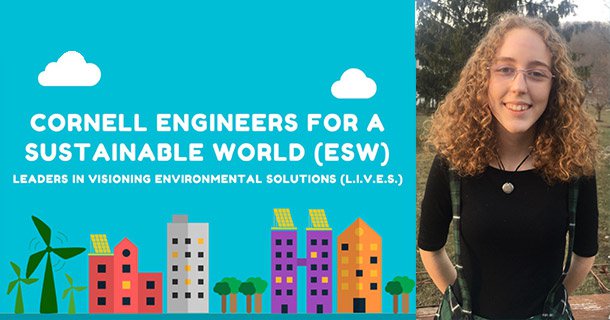 District and Career Development Council win award
We are proud and honored to have received the Chemung County Youth Bureau Program Excellence Award with our partner Career Development Council. In the photo are Superintendent Tom Douglas and Deb Lynch, our CDC representative at Horseheads. We also received a proclamation signed by our state representatives. #raiderpride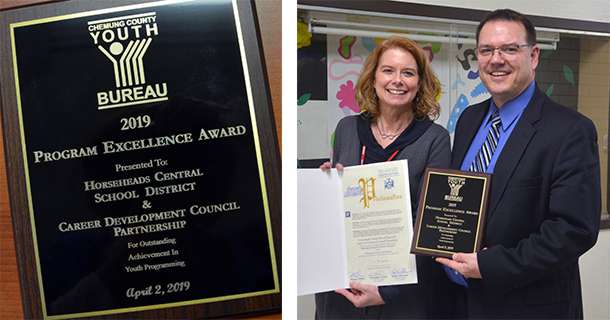 Thank you for the dictionaries, Horseheads Elks!
We thank the Horseheads Elks BPOE 2297 for once again donating dictionaries to all of the third-graders in the district. The Elks have donated these wonderful dictionaries for many years, and we are so grateful. The students get so much use out of them. Thank you, Horseheads Elks, for helping our students #ExploreEmpowerExcel!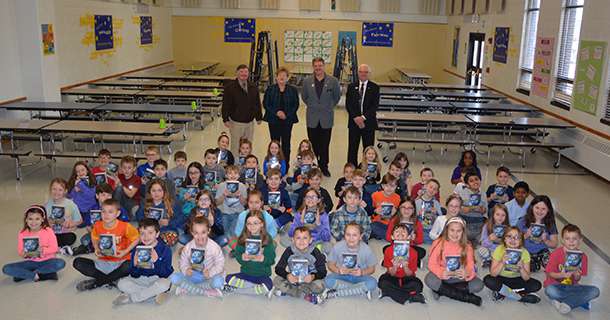 Thank you, Williams Auto
Williams Auto Group has donated $300 to our High School Varsity H Club. Employees donated the funds through their dress-down program. Our Varsity H Club was one of two programs to benefit. Thank you!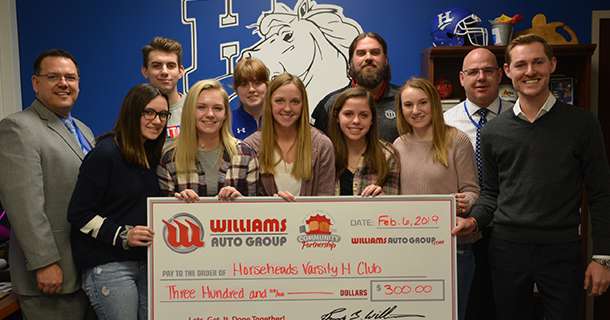 Do you have a child who will be four or five by December 1, 2019 and have not yet informed the district? Please contact us so that we may send you information on prekindergarten and kindergarten registrations. Send the child's name, date of birth, parent(s)' name(s), address, and phone to hcsdinfo@horseheadsdistrict.com. Thank you!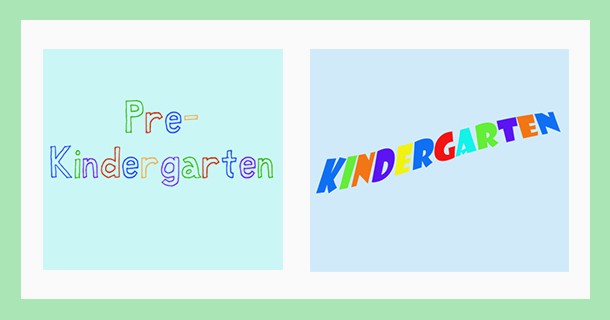 Parents/Guardians: Opt In for Text Messaging
The district will soon be using the text-message feature through our autocall system for school closings, safety alerts, and other notices. Parents must opt-in to receive texts. To opt-in, text "Y" or "Yes" to 67587. Note that your standard text/data rates apply. Click below for more information.
Read more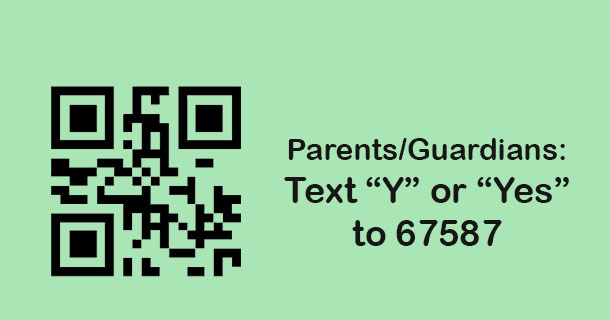 17th lowest per pupil spending
'Buffalo Business First' magazine reports Horseheads has the 17th lowest per pupil spending in the Upstate region, which includes 431 districts in 48 counties. Read more at the Visit website link below.
Visit website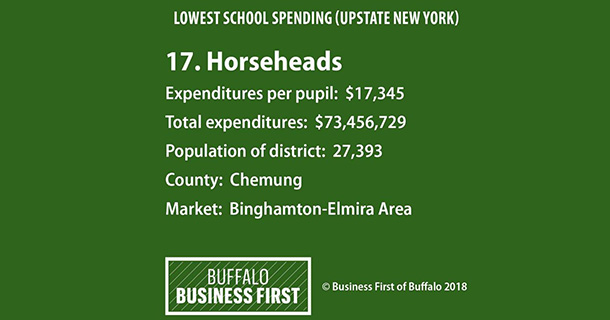 Thank you, veterans
On behalf of the staff and students of the Horseheads Central School District, thank you, veterans, for your service and sacrifice. Our schools are honoring veterans in a variety of ways. On November 2, Center Street held their 11th annual tribute, with a parade of veterans and active military. If you're on Facebook, click the link below to see photos.
Visit website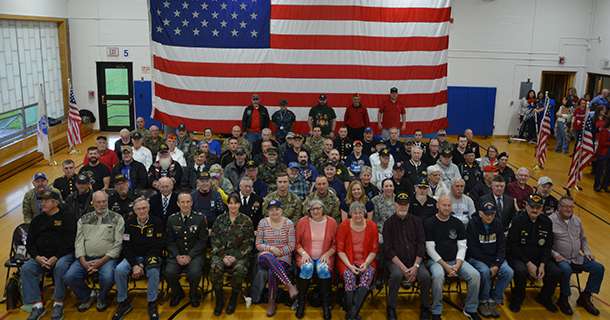 Capital project update
Click the link below to read an update on our capital project, approved by voters in October 2017. The project totals $94.6 million, and includes work at all of our district schools and Transportation Department.
Visit website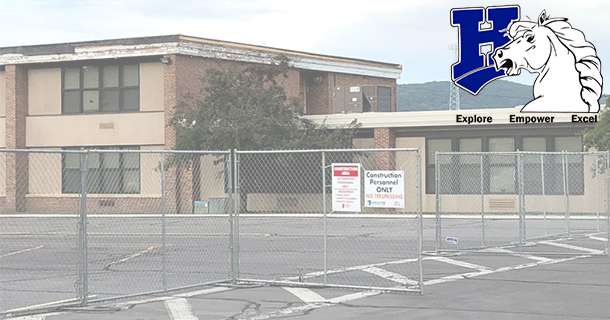 Required physicals
Beginning July 1, New York State requires that all public school students have a physical when they enter grades pre-k, kindergarten, 1, 3, 5, 7, 9, and 11. If you have questions, please contact your school nurse.
Visit website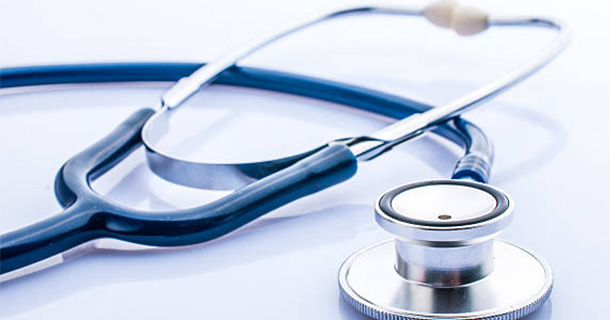 Parent Portal URL
Use the "Visit website" link below to get the Parent Portal on your smartphone or tablet.
Visit website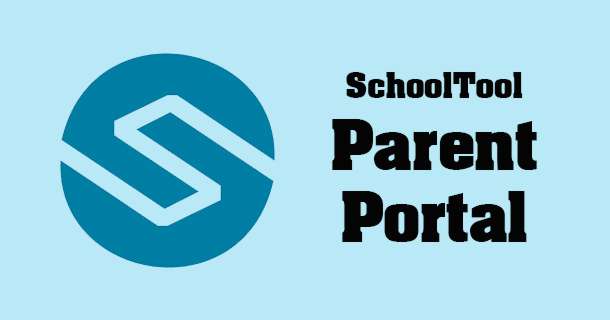 The Horseheads Central School District offers educational programs without regard to gender, race, color, national origin, or disability. Inquiries regarding this policy may be made to Caitlin DeFilippo, Co-Civil Rights Compliance Officer; Anthony Gill, Co-Civil Rights Compliance Officer; or Kelly Squires, Section 504 Coordinator, Horseheads Central School District, One Raider Lane, Horseheads, NY 14845, (607) 739-5601. Learn more ...