Budget Q&A sessions open to the public
All district residents are welcome to the four budget Q&A sessions held in the community. Sessions begin at 7 p.m.: April 25 - Big Flats Town Hall; April 29 - Horseheads Town Hall; April 30 - Horseheads Village Hall; May 2 - Erin Town Hall.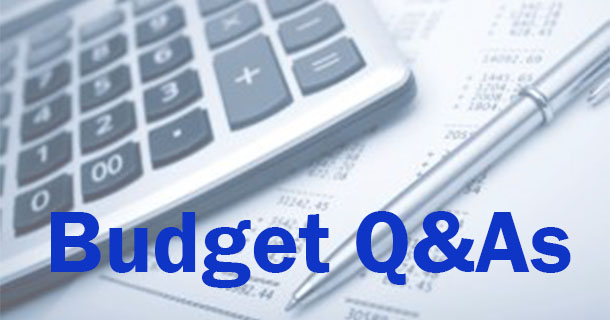 Freshman Caitlyn O'Dell wins Cornell competition
Congratulations to freshman Caitlyn O'Dell on winning first place in the LIVES Challenge, sponsored by the Cornell U chapter of Engineers for a Sustainable World. Caitlyn chose the High School for her project, which challenged students in grades 9-12 to come up with a design and analysis to improve energy efficiency in a specific building. #raiderpride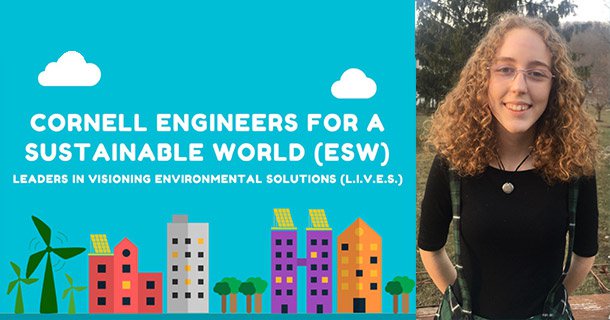 No School May 24*
The district has reviewed the 2018-19 school calendar to make sure we meet the minimum days of instruction and instructional hours required by the New York State Education Department. As such and *if there are no further emergency closings, there will be no school on Friday, May 24, 2019. If there is another closure day, this giveback day would be canceled.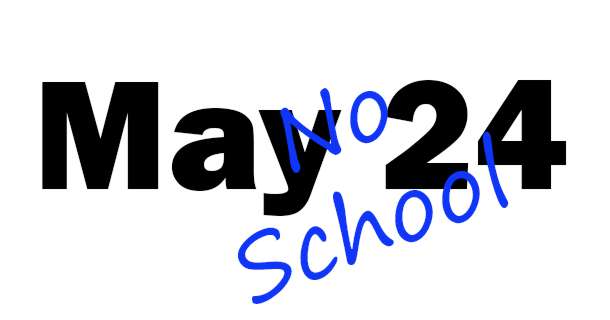 District and Career Development Council win award
We are proud and honored to have received the Chemung County Youth Bureau Program Excellence Award with our partner Career Development Council. In the photo are Superintendent Tom Douglas and Deb Lynch, our CDC representative at Horseheads. We also received a proclamation signed by our state representatives. #raiderpride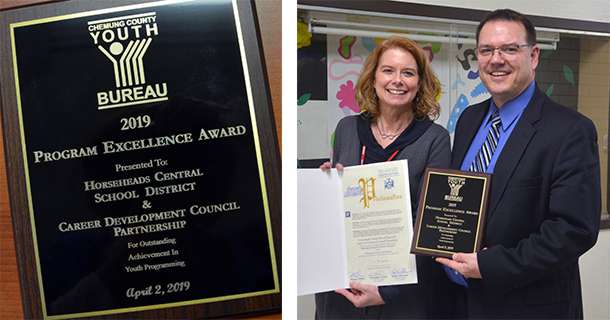 Students perform with Dallas Brass
Our grades 6-12 instrumental music students had the opportunity to work with members of the Dallas Brass and perform in a sold-out concert with the world-famous group March 21. We thank Dallas Brass for giving so much time to working with our students, and for sharing your music with our community.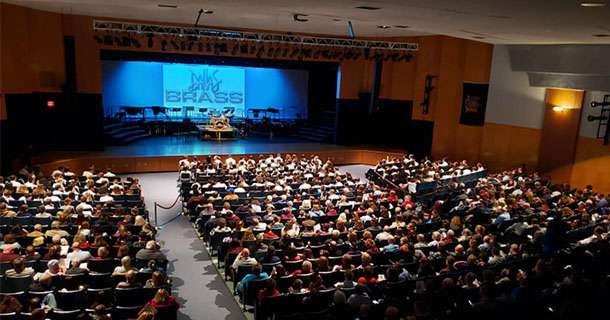 'Beauty and the Beast' March 7-9
The Horseheads High School Greenroom Players presented 'Beauty and the Beast' March 7-9. Great job, cast and crew!
Thank you for the dictionaries, Horseheads Elks!
We thank the Horseheads Elks BPOE 2297 for once again donating dictionaries to all of the third-graders in the district. The Elks have donated these wonderful dictionaries for many years, and we are so grateful. The students get so much use out of them. Thank you, Horseheads Elks, for helping our students #ExploreEmpowerExcel!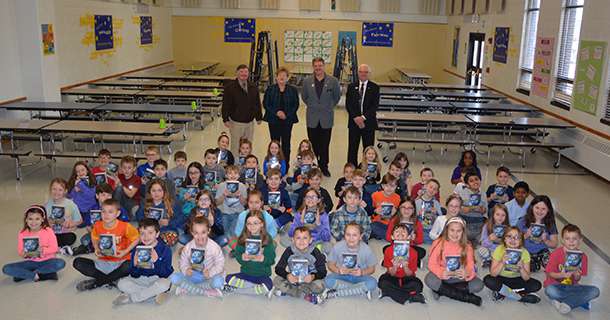 Thank you, Corning Foundation!
We are so grateful to the Corning Incorporated Foundation and parent Darlene Marino for the $1,000 grant we received for our Intermediate School's Makerspace program. Thank you!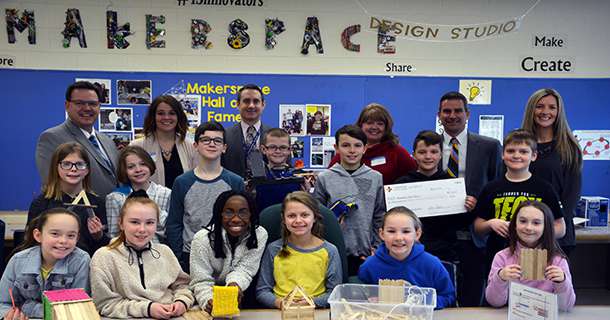 Read Across America Day March 1
Our elementary schools celebrated Dr. Seuss' birthday March 1 on "Read Across America Day." At Gardner Road, every classroom in the school had a guest reader at 9:30am sharing their favorite Dr. Seuss book. Superintendent Tom Douglas, board of education members, first responders, Chemung County Executive Chris Moss, and four-legged friends were among the guests.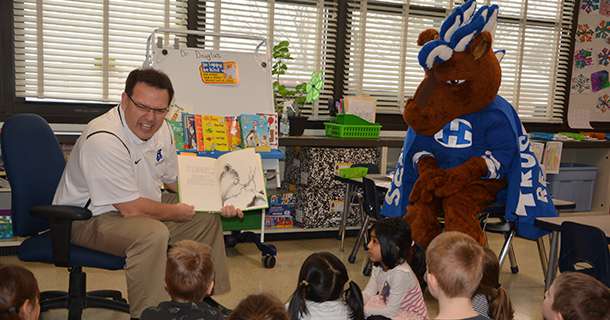 Thank you, Williams Auto
Williams Auto Group has donated $300 to our High School Varsity H Club. Employees donated the funds through their dress-down program. Our Varsity H Club was one of two programs to benefit. Thank you!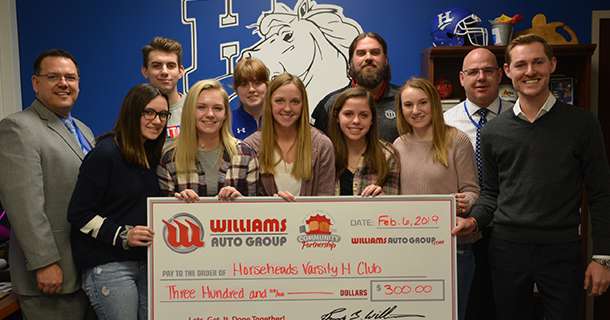 Do you have a child who will be four or five by December 1, 2019 and have not yet informed the district? Please contact us so that we may send you information on prekindergarten and kindergarten registrations. Send the child's name, date of birth, parent(s)' name(s), address, and phone to hcsdinfo@horseheadsdistrict.com. Thank you!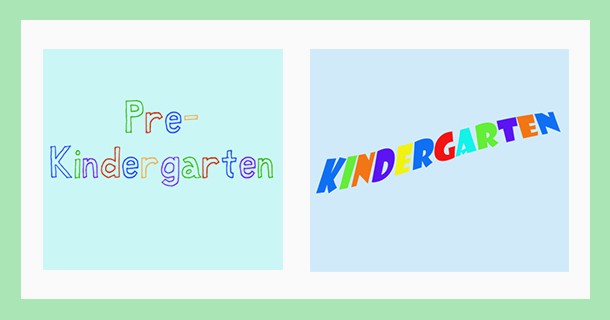 Parents/Guardians: Opt In for Text Messaging
The district will soon be using the text-message feature through our autocall system for school closings, safety alerts, and other notices. Parents must opt-in to receive texts. To opt-in, text "Y" or "Yes" to 67587. Note that your standard text/data rates apply. Click below for more information.
Read more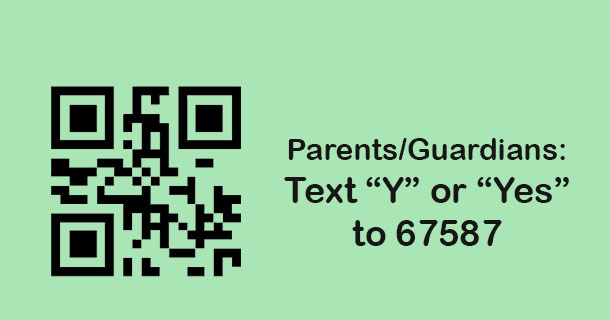 17th lowest per pupil spending
'Buffalo Business First' magazine reports Horseheads has the 17th lowest per pupil spending in the Upstate region, which includes 431 districts in 48 counties. Read more at the Visit website link below.
Visit website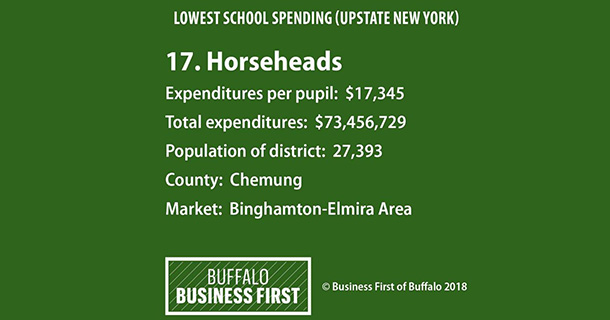 Thank you, veterans
On behalf of the staff and students of the Horseheads Central School District, thank you, veterans, for your service and sacrifice. Our schools are honoring veterans in a variety of ways. On November 2, Center Street held their 11th annual tribute, with a parade of veterans and active military. If you're on Facebook, click the link below to see photos.
Visit website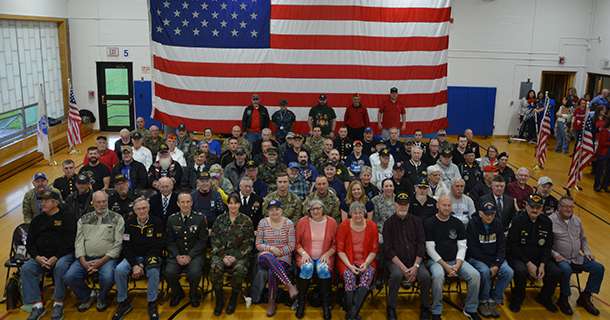 Capital project update
Click the link below to read an update on our capital project, approved by voters in October 2017. The project totals $94.6 million, and includes work at all of our district schools and Transportation Department.
Visit website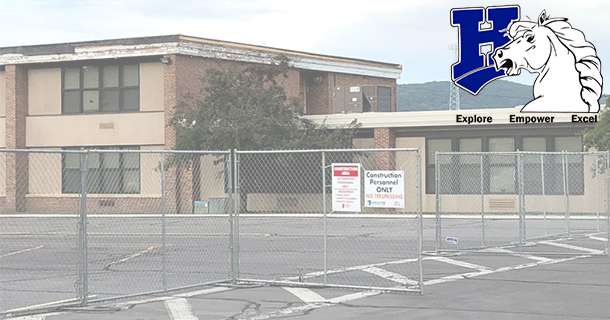 Required physicals
Beginning July 1, New York State requires that all public school students have a physical when they enter grades pre-k, kindergarten, 1, 3, 5, 7, 9, and 11. If you have questions, please contact your school nurse.
Visit website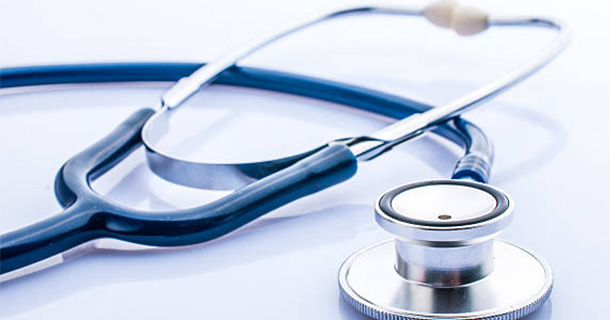 Parent Portal URL
Use the "Visit website" link below to get the Parent Portal on your smartphone or tablet.
Visit website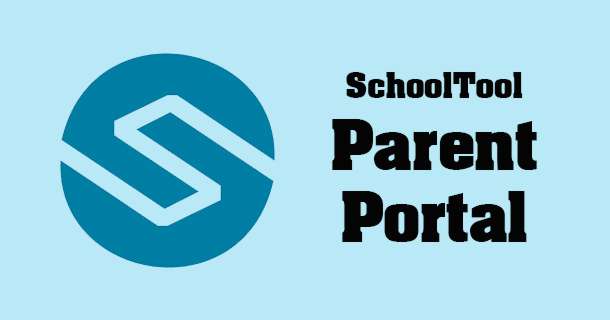 The Horseheads Central School District offers educational programs without regard to gender, race, color, national origin, or disability. Inquiries regarding this policy may be made to Caitlin DeFilippo, Co-Civil Rights Compliance Officer; Anthony Gill, Co-Civil Rights Compliance Officer; or Kelly Squires, Section 504 Coordinator, Horseheads Central School District, One Raider Lane, Horseheads, NY 14845, (607) 739-5601. Learn more ...